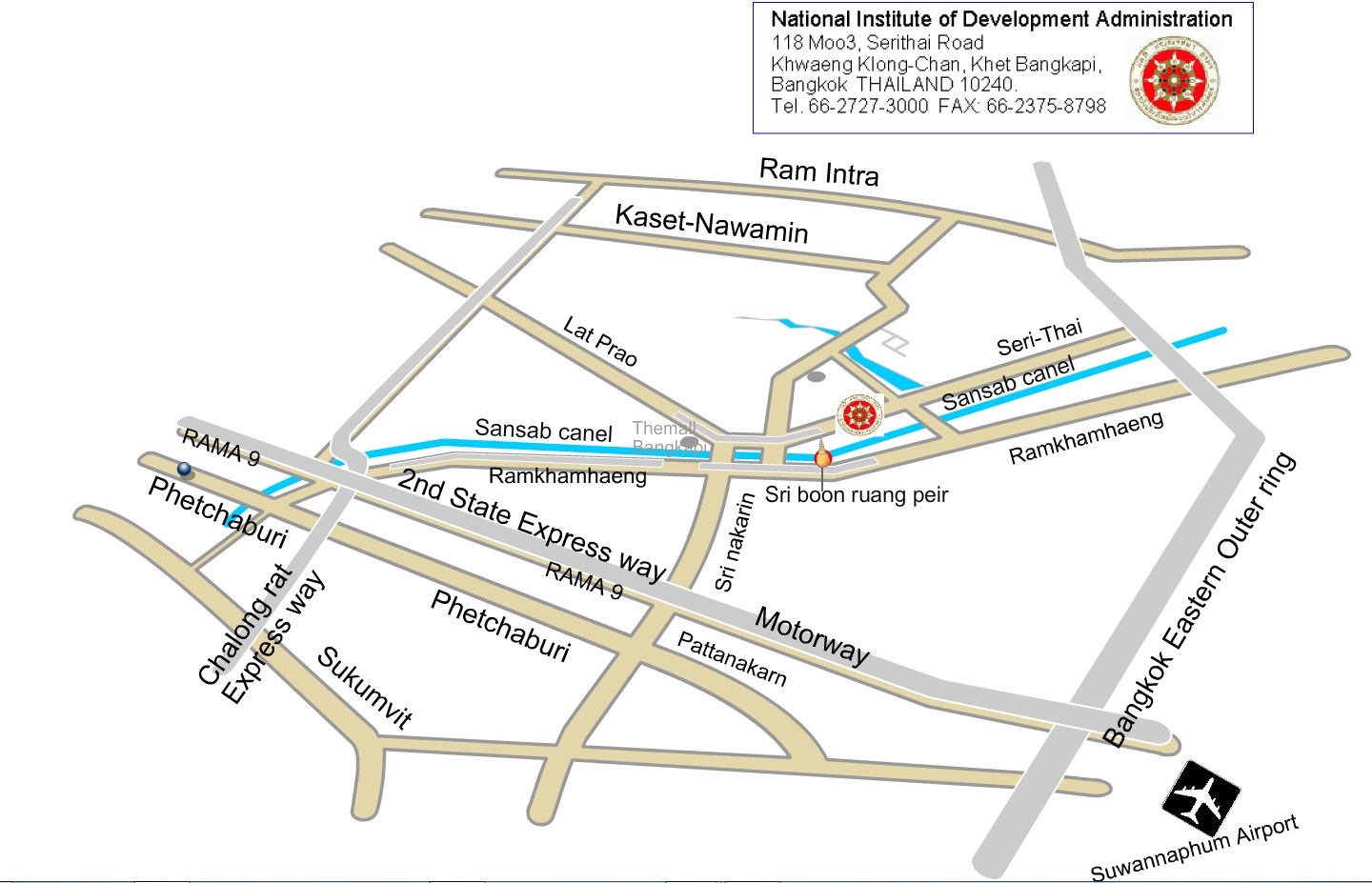 You can travel with ease in many travel NIDA route.
By Car
1. Came Rd Through the intersection Lamsalee Three separate horse Turn left on the road Sriburapa Turn left at the intersection of NIDA . Institute on the left
2. Come Lad Area market Thai road NIDA intersection Institute on the right
3. Coming Rama Turn into the road towards Kum Kum Kapi through the intersection or NIDA . Institute on the left
Traveling by bus
BMTA bus . No. 36ก , 44, 60, 71, 134ก, 151 , No. 60 , No. 501 , No. 519.
Metro bus number ปอ.พ.3
Minibus number 27
Travel by boat
Khlong Saen Saeb , based at Wat Si Bun Reung .